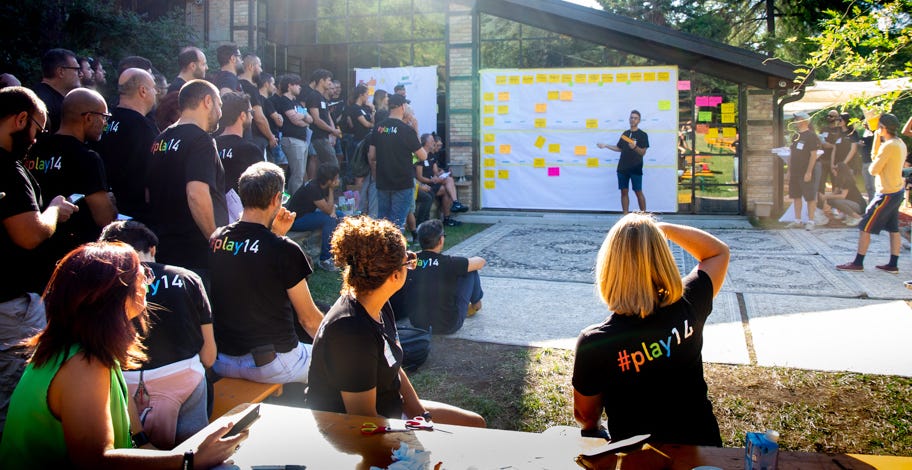 #play14 23
8-9-10 June 2023, Bologna
#play14 is a worldwide gathering of like-minded people who believe that playing is the best way to learn, share and be creative!
(Official #play14 website)

For two and a half days, the Game is the main character and everyone is welcome to join!
People with different experience and backgrounds are invited to share knowledge, tips, competences and insights through serious games and creative activities.
The sixth edition of #play14 Italy
After enjoying increasing success over the last 5 events, we are ready to pick up and run with the sixth #play14. Between the 8th and 10th of June we will meet at DumBO Space Bologna, in the Binario Centrale.
Join us and become part of the community of #play14 Italy!
Do you want to know more about #play14 event?
Please, visit the international website www.play14.org